how nasty your mouth taste?

well that's what my mouth taste like...


i miss elena.

and i think i may have made a mistake.


-Sydnie
--when you wake up in the morning after taking nighttime medicine
Current Mood:

cynical

Current Music:

mr.right


remember when you vote. you have to go to your e-mail and approve. okay. well thanks!

keep me updated on the status.

-Sydnie
Hey. if you guys want to help faith and i out, and see us perfor at this years ACL fest, then go to aclfestival.com and then the sound and jury to listen and vote. and click on the L and we will be the first name to appear. you can vote daily. so i dare you to take advantage.
So i am having some major back pains. my mother wants to take me to the hopital for test. i want to wait it out. she gave me a muscle relaxer so it does not hurt as bad. Everything is going to be alright, yes?



KESLSEY- i really just wish you would call.. because i've tried and it makes me wait for like 20 minutes and does nothing but repeat the same techno song on hold. it sucks.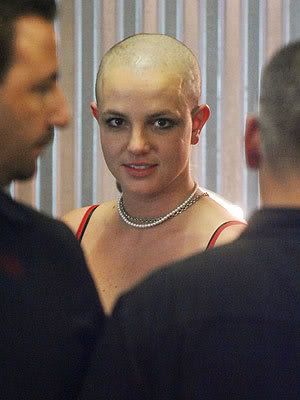 don't they look so much alike?


www.myspace.com/ladypterodactyls
so faith and i made a myspace-music style, and this is the link....i hope you like it.
Current Location:

Home.

Current Mood:

i can get down with that

Current Music:

LCD soundsystem
please give me your opinion.


Thanks,
Sydnie
ok, so here is the thing. i think i want to shave my head (not bald just buzz) and i know i would have to compensate looking like a boy by wearing more feminine clothes. i.e. dresses, and i am fine with that. but for those of you who know me, please tell me is this going to work? should i do it or not. Meaning, is my head the right shape...
Current Mood:

should i?

Current Music:

lady pterodactyl
Bands i saw-
Indie Stage-
Spoon
Peaches
Dead Meadow
Octopus Project
Austin Fuzion Stage/Tent-
Prefuse 73
DJ Mel
DJ set featuring Thomas Turner of Ghostland
Learning Secrets
Dirty South Ravers
Punk Stage-
I only walked by it once to see all the mohawks. there were so many, the guy on stage had 4..yeah, 4.
My favorite shows were peaches,thomas turner, and learning secrets.
great 20
dollars
spent right there.
Learning Secrets, they had cool shirts.
guy from spoon
peaches lady in bodysuit and mask
peaches lady, and the keytarist is the ugly bobo from le tigre...the one that looks like a boy..
thomas turner....total DJ
peaches chick on speaker...she tried to flip at the end...she hit the ground and was stretchered off stage
peaches lady drinking a bottle of water while some guy played a solo on the guitar areound her from behind her...sort of like she was playing but it was not her arms...surely.
Thomas Turner...he mixed with david bowie and such. it was all fun.
Current Location:

home

Current Mood:

good day

Current Music:

some weird jazz music..it came with the computer